Planning for a fossil-free future
UC Davis, recently ranked number one most sustainable university in the nation and fifth in the world (UI GreenMetric), seeks to further strengthen its recognition as a leader in sustainability and environmental stewardship, by proposing a plan to end fossil fuel use in its operations.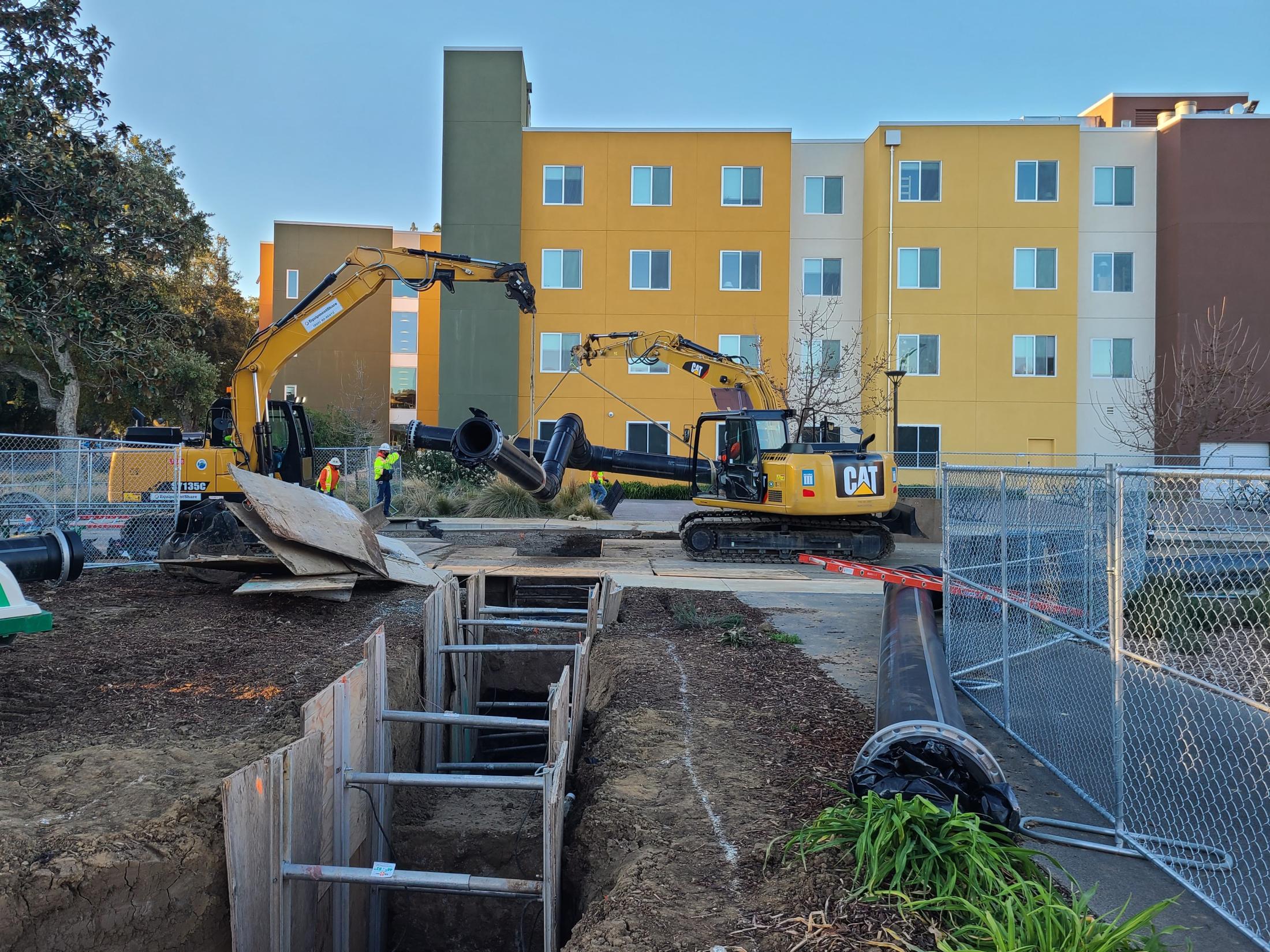 The charge for creating the plan goes to the newly formed Campus Advisory Committee on Sustainability appointed by Vice Chancellor of Finance, Operations and Administration Kelly Ratliff. (See the members and review the charge letter on the Sustainable UC Davis website.)
"The delegates on this committee represent the holistic perspectives needed from across our university to develop and advise on critical plans such as this and include  staff experts best in managing campus operations," said Ratliff.
Committee Co-Chairs, Camille Kirk, sustainability planner and director of UC Davis Sustainability, and Jim Carroll, university architect and associate vice chancellor of UC Davis Design and Construction Management, will lead the group in developing the fossil-free plan by December 31, 2022.
"We've already reduced our greenhouse gas emissions by 40 percent since we started measuring in 2005," said Kirk. "We're well on our way to meeting the UC-wide Carbon Neutrality Initiative, and we have more to do. At this time, our trajectory for this goal includes carbon offsets as a transition strategy."
"Developing a roadmap for ending our university's fossil fuel use is the right next step."
Significant investments are already going toward this effort, including the Big Shift, a large-scale project to replace our campus's oldest, natural-gas powered steam-heat system with one that uses electricity.
"While the first Big Shift district is nearing completion, and we've started planning for subsequent conversions, there's more to do beyond electrifying how we heat our buildings," says Carroll.
"This roadmap puts us in a position to prioritize when and how investments in our fossil-free future are made. We're excited to continue this important work with the new committee."
The Campus Advisory Committee on Sustainability held their first meeting in November and meet again this month to launch the effort. The most recent addition to the committee includes Mark Huising, faculty with the School of Medicine and College of Biological Sciences whose support of Fossil Free UCD (a grassroots campaign composed of multiple campus constituents) aligns with the campus's ultimate goal to move away from fossil fuel use.
Interested in learning more about UC Davis' sustainability goals?
Tags