Tempestry Textile Art Display
To celebrate the 50th anniversary of Earth Day in April 2020, UC Davis Sustainability recruited volunteers to create a textile display that represents 50 years of climate change from 1970 to 2020.
Each temperature tapestry (or "Tempestry") represents a year of daily high temperatures in Davis, CA, with January on the left side and December on the right of the Tempestry. Cooler colors (blues and greens) represent cooler temperatures while the reds are the highest temperatures. Learn more about the international Tempestry Project.
Please enjoy this virtual exhibit online and check back in for any new Tempestries additions, as well as details for a future in-person exhibit!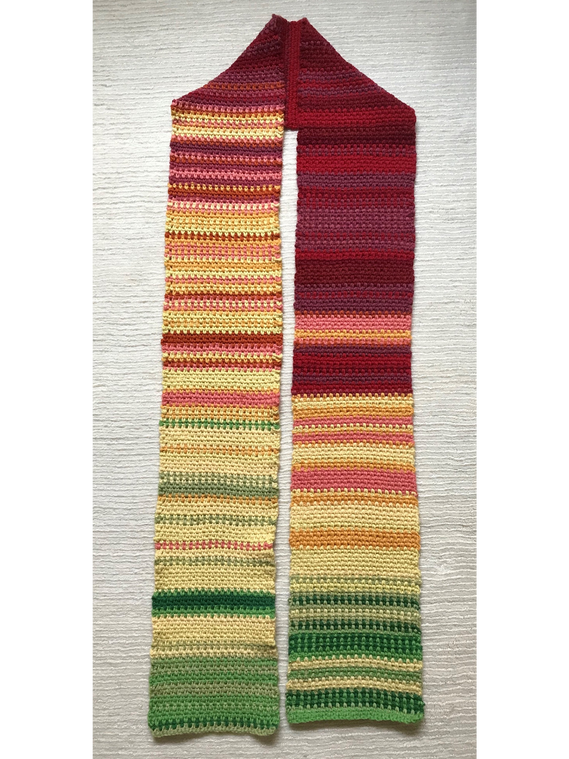 1971, crocheted by Satoshi Nakamura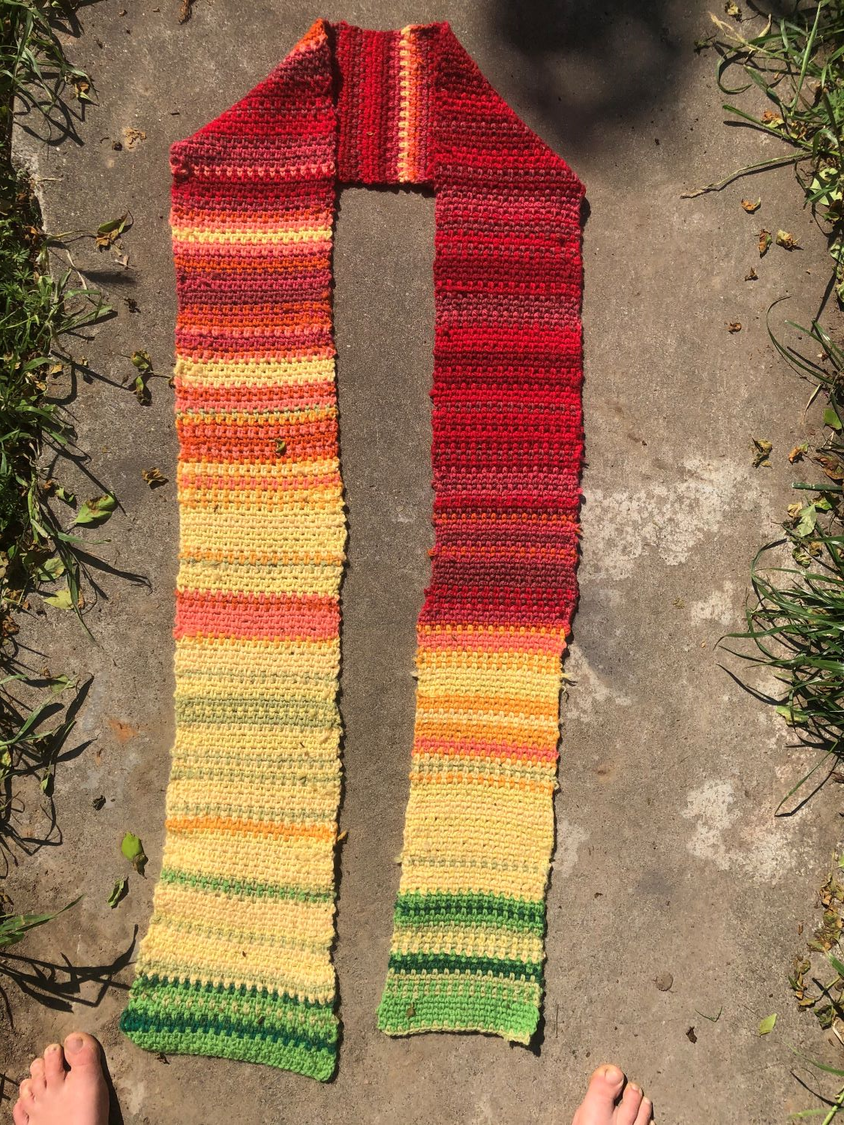 1974, crocheted by Elizabeth Davis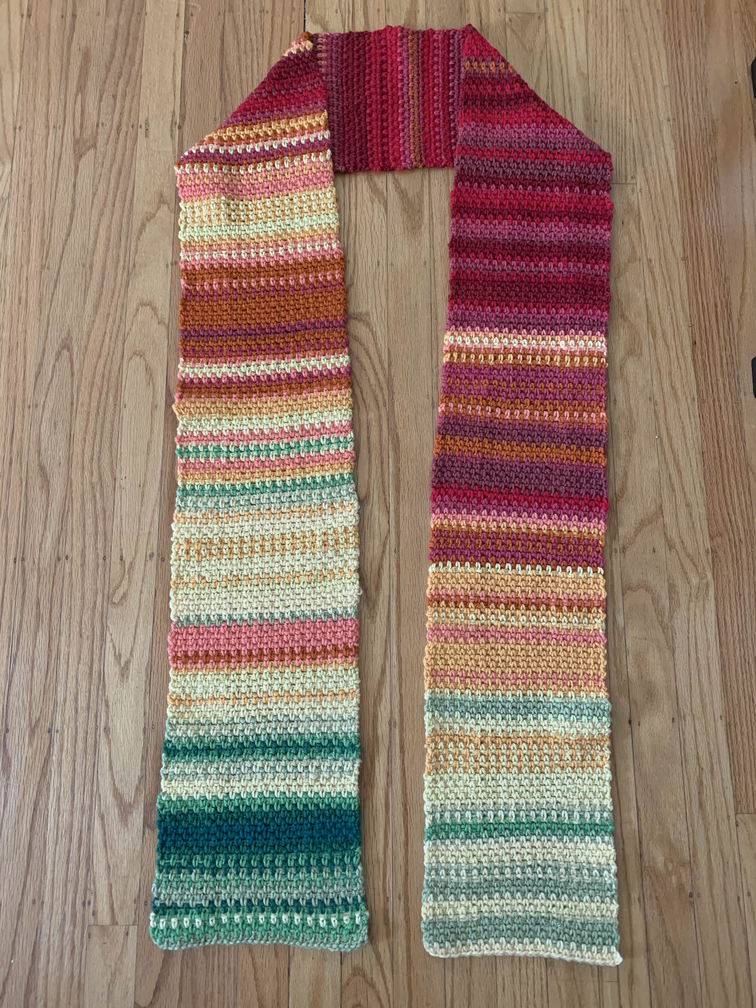 1977, crocheted by Logan Brisette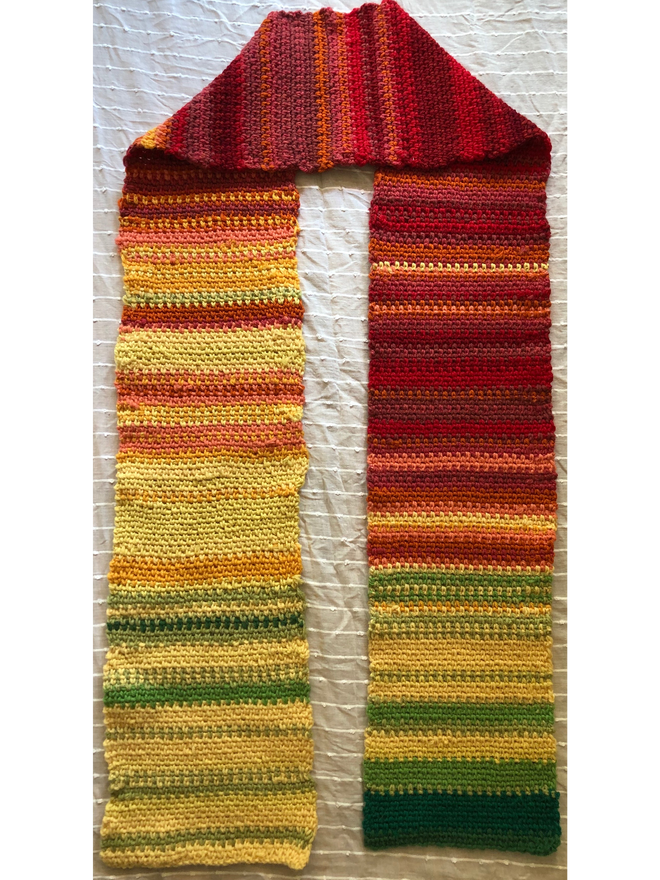 1978, crocheted by Nikki Grey Rutamu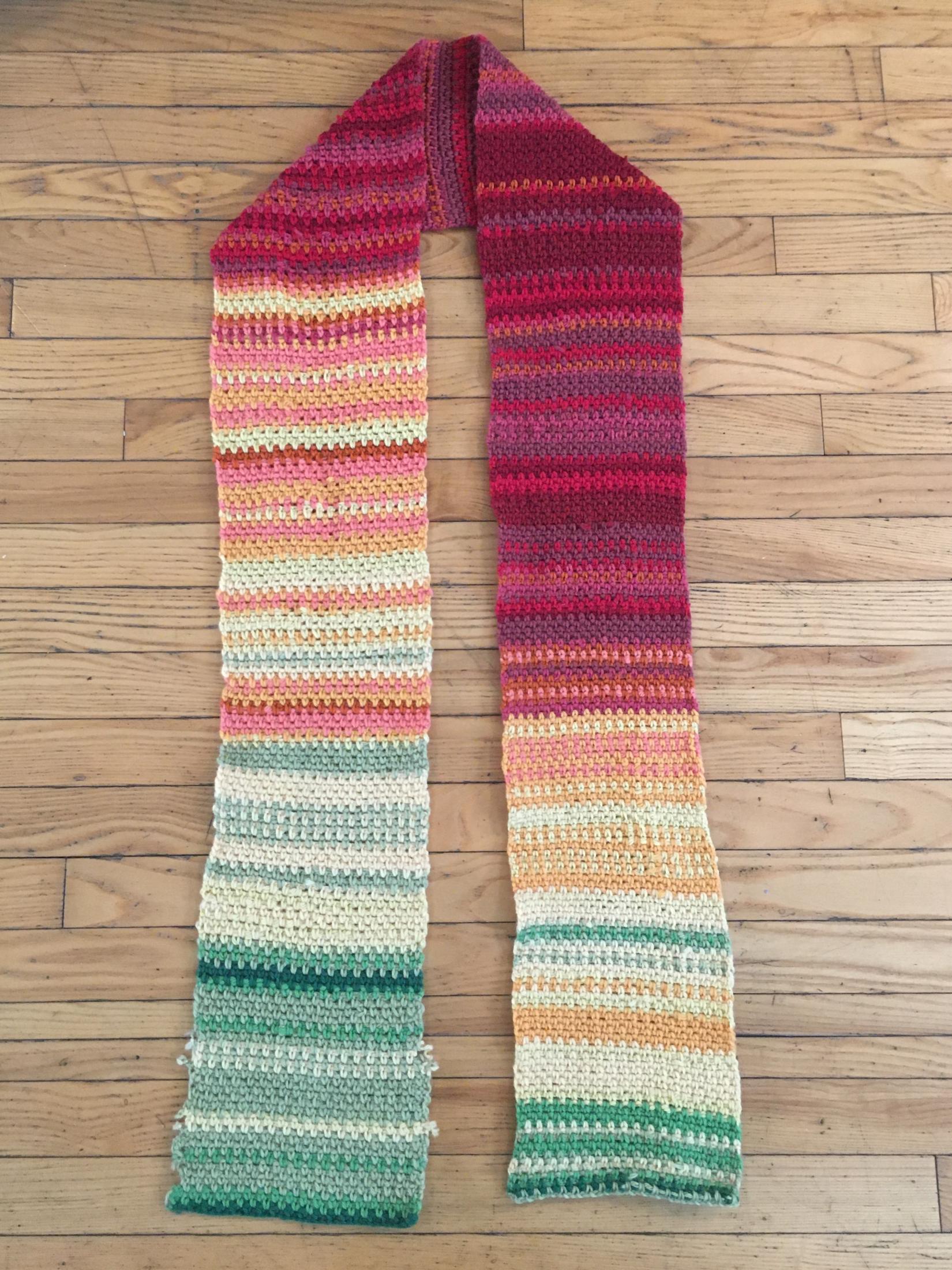 1979, crocheted by Rachel Stagi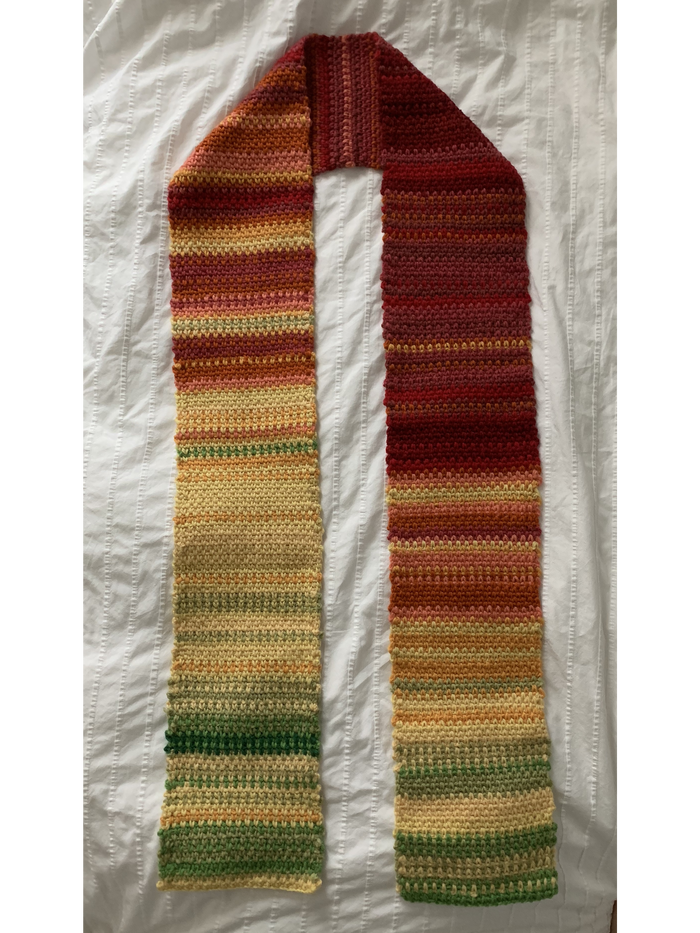 1980, crocheted by Sue Vang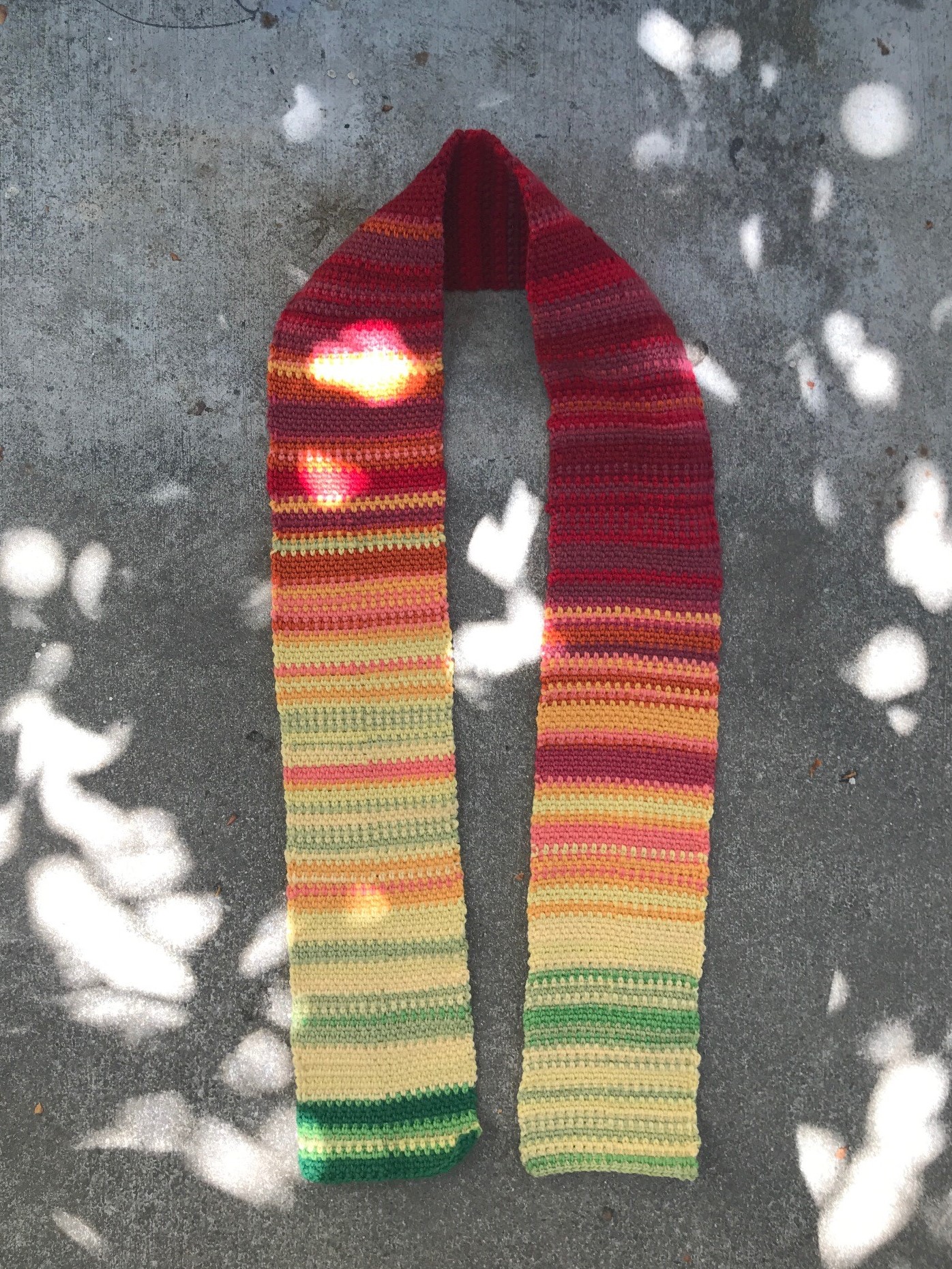 1981, crocheted by Corinna Fish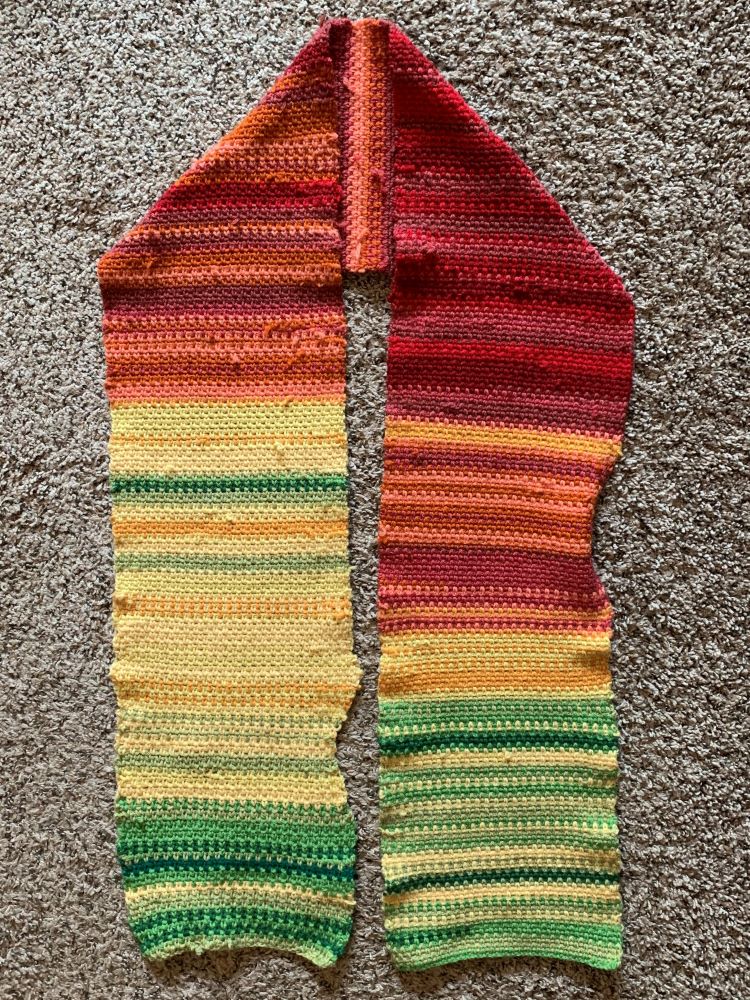 1982, crocheted by Ingrid Stromberg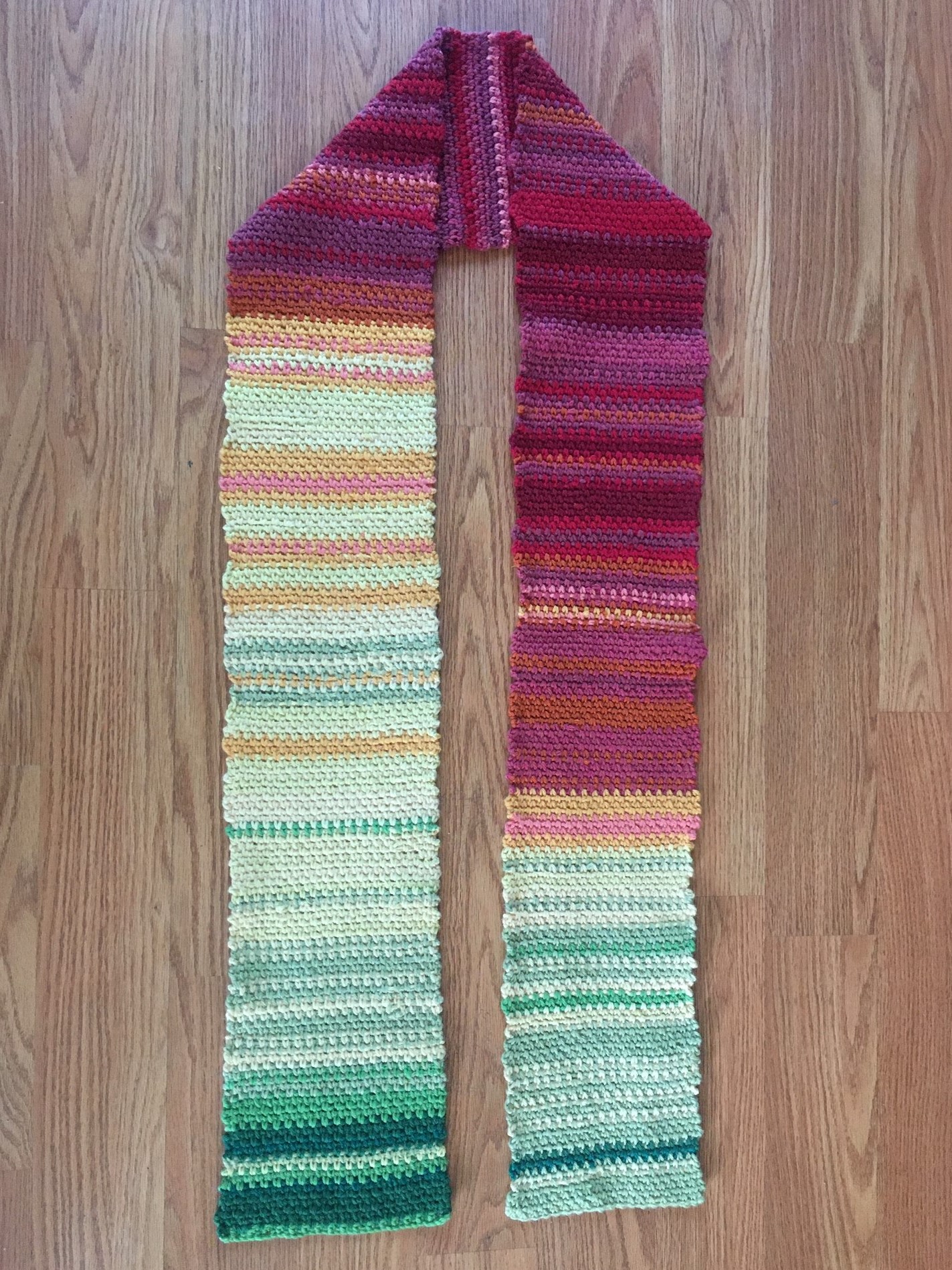 1983, crocheted by Patti Mitchell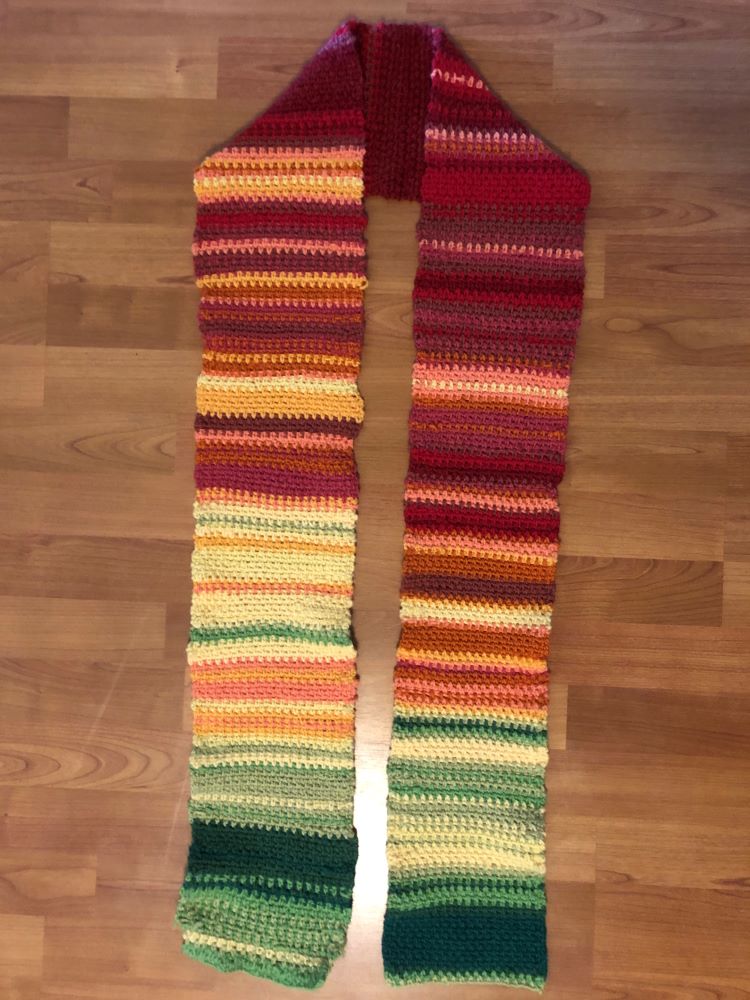 1985, crocheted by Skylar Johnson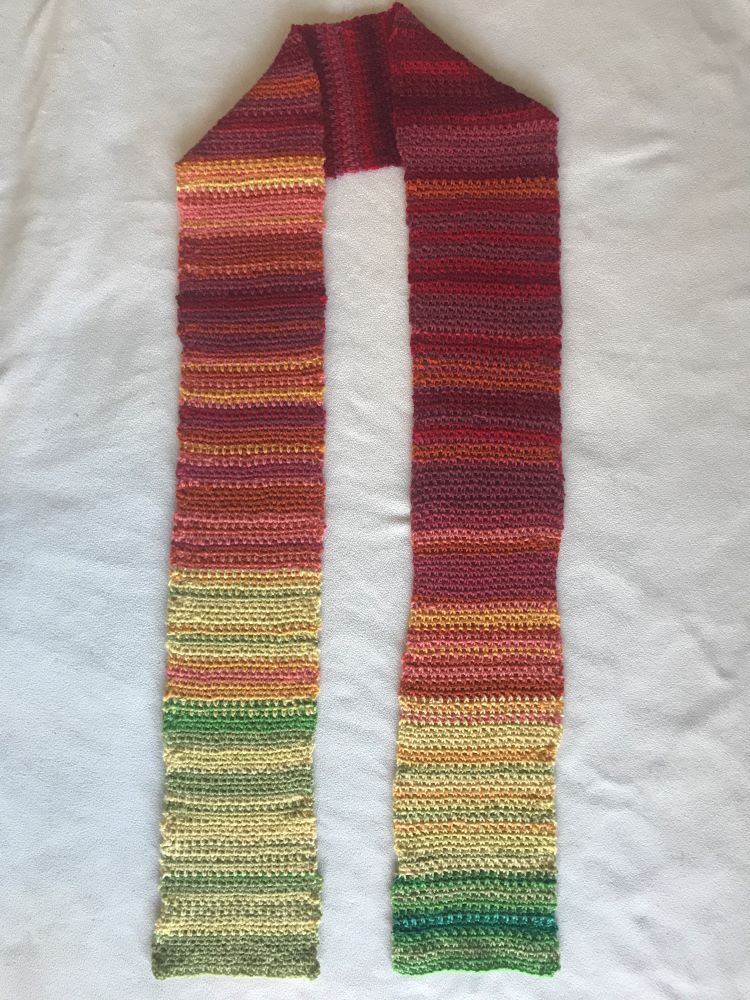 1990, crocheted by Laura Roser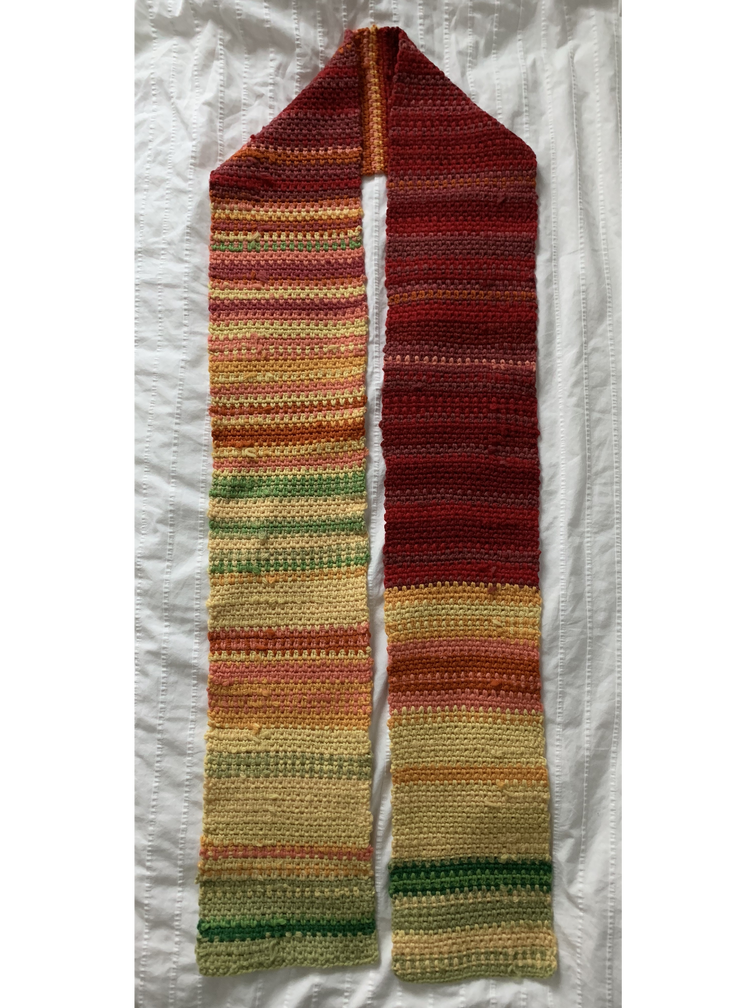 1991, crocheted by Corrie Jacobs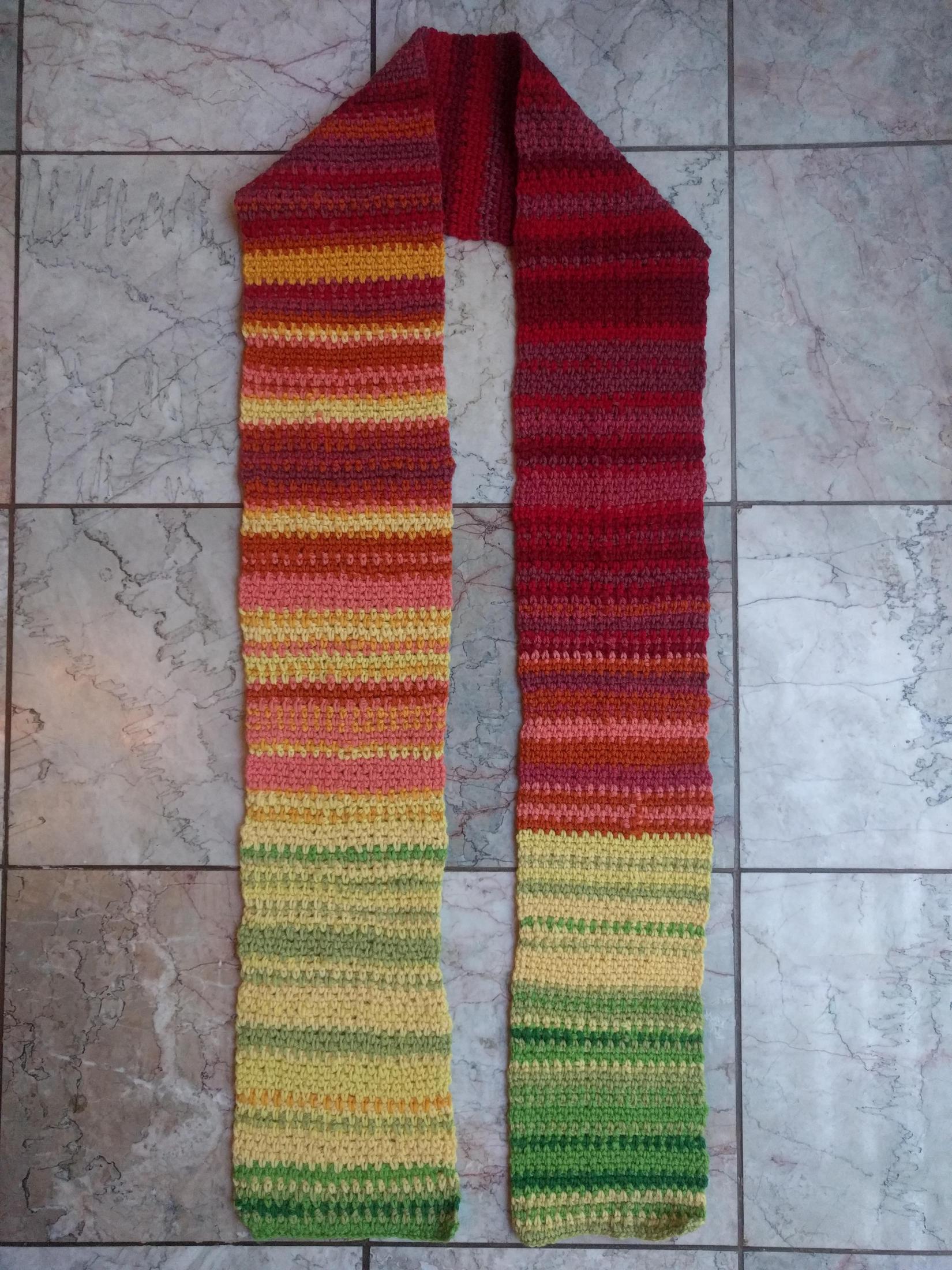 1994, crocheted by Afton Geil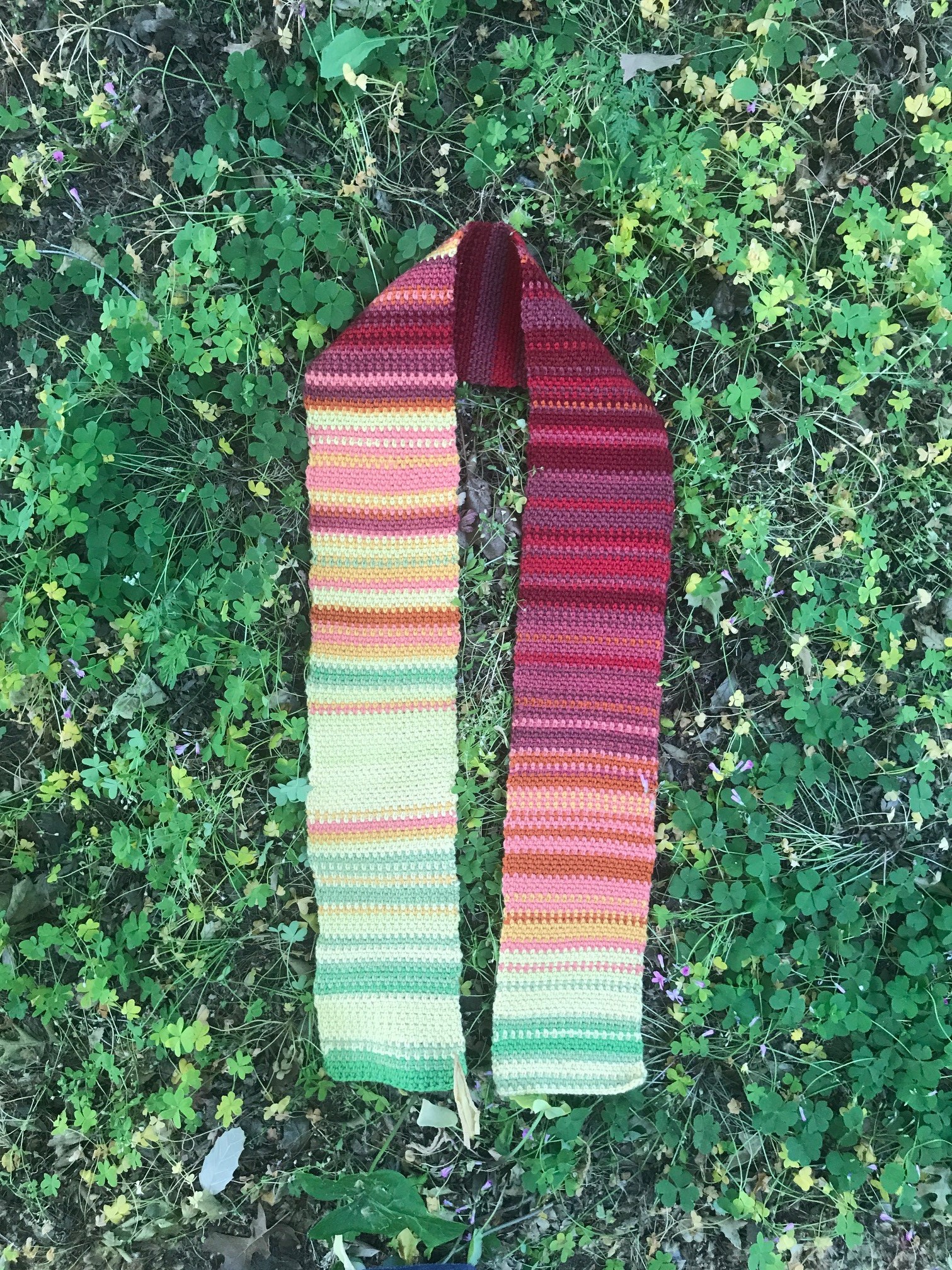 1995, crocheted by Corinna Fish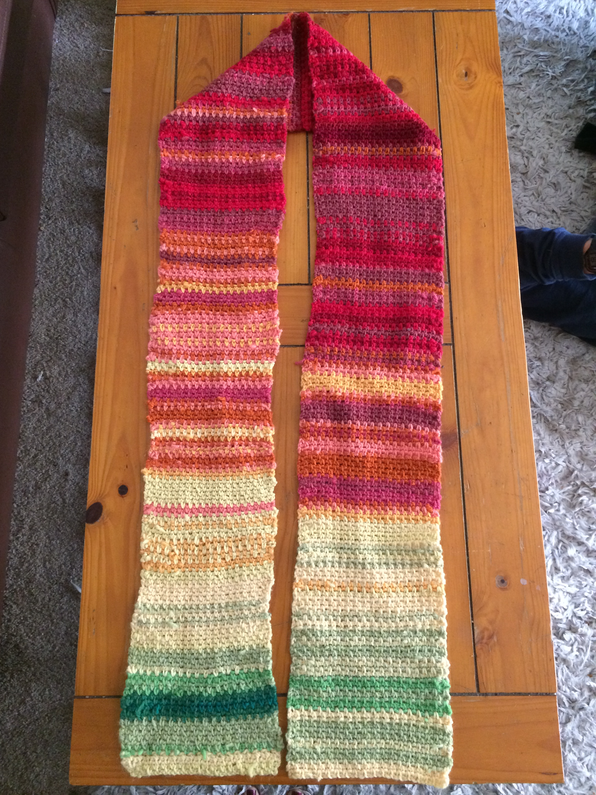 1997, crocheted by Sequioa Williams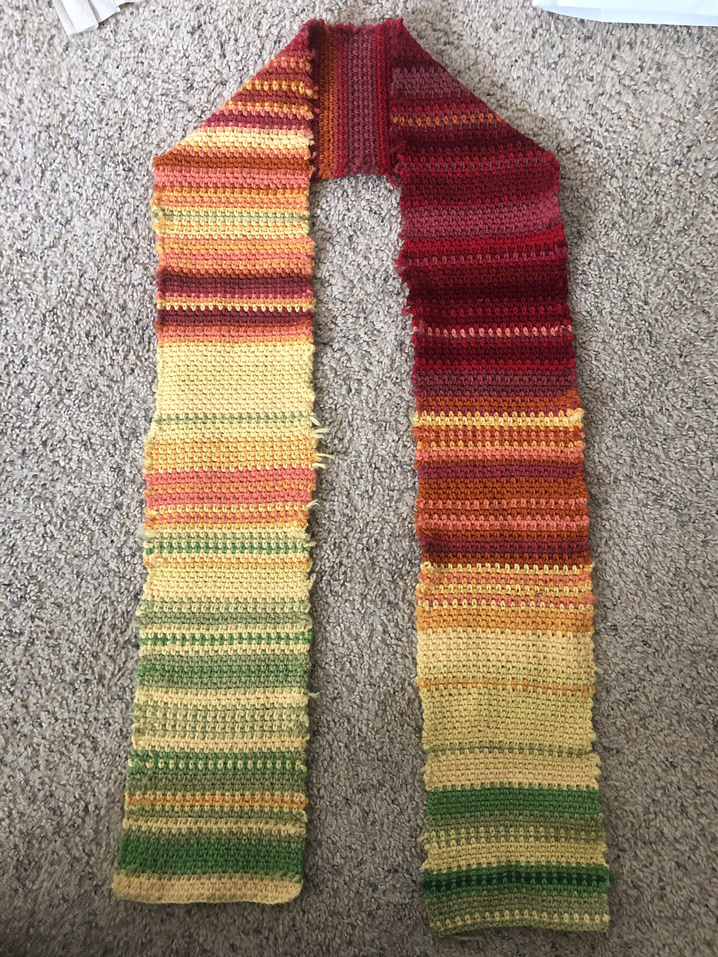 1998, crocheted by Aranza Reynoso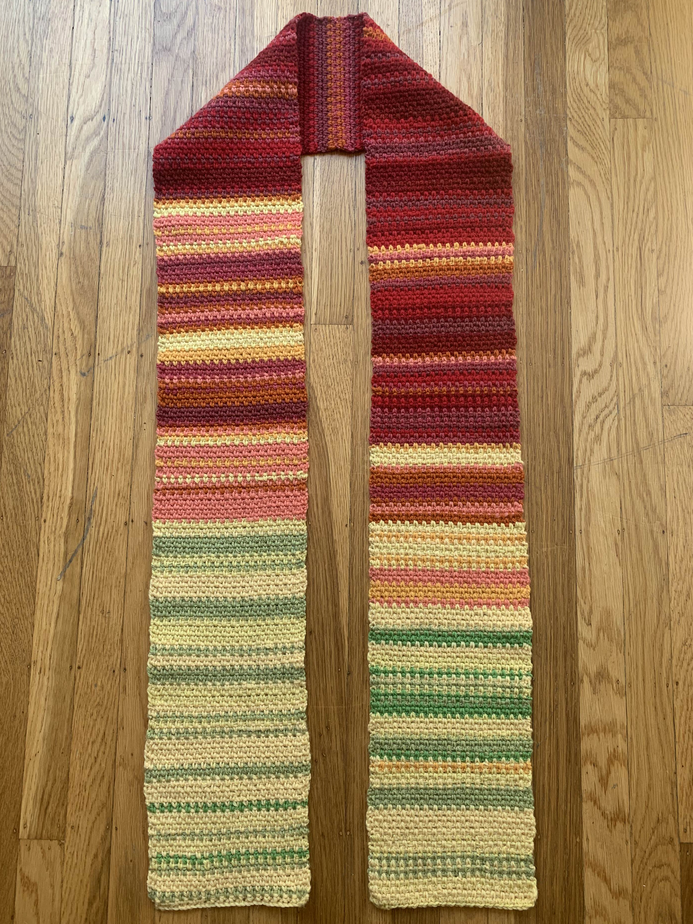 2000, crocheted by Joel Waite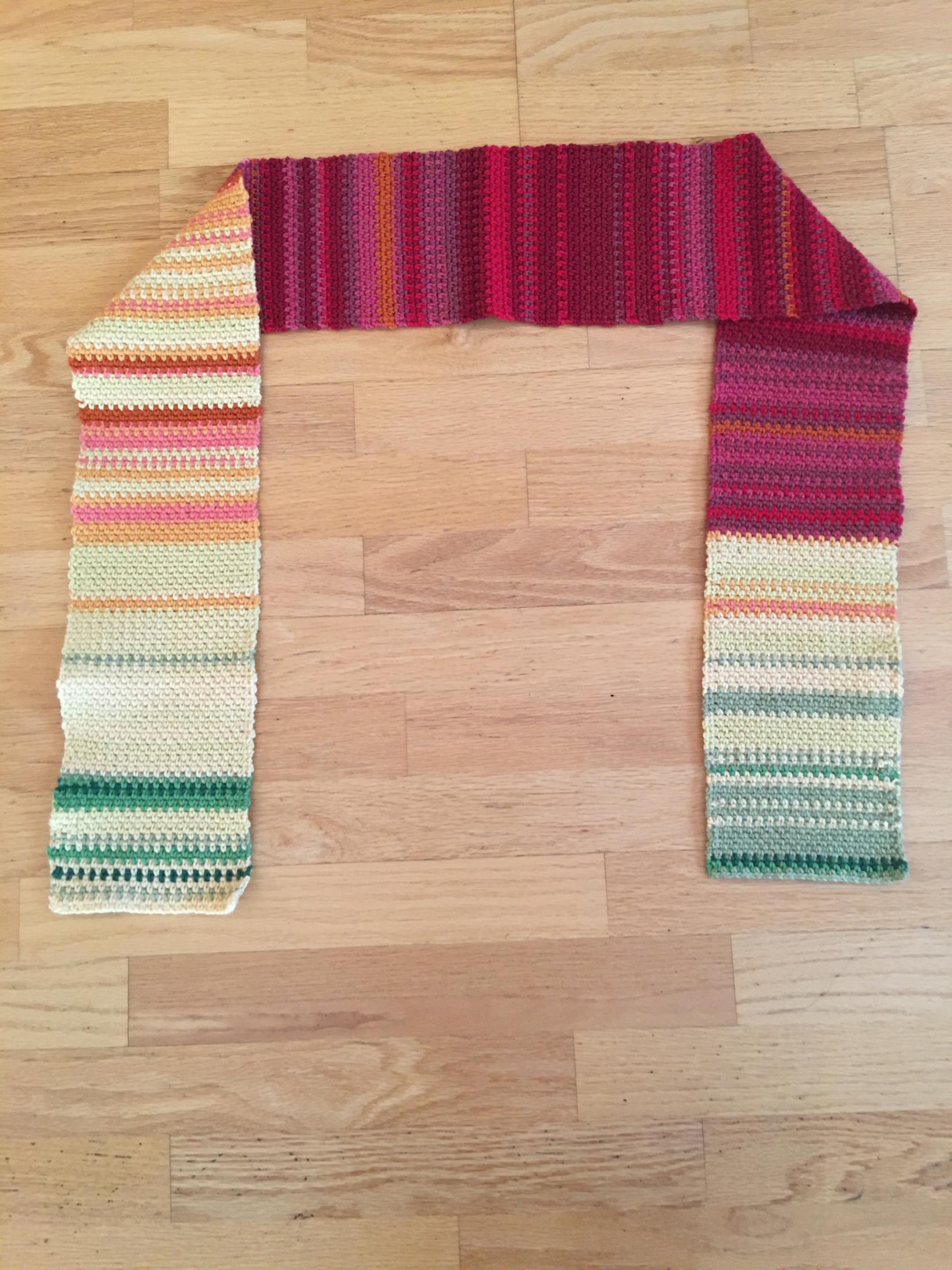 2003, crocheted by Caren Kaplan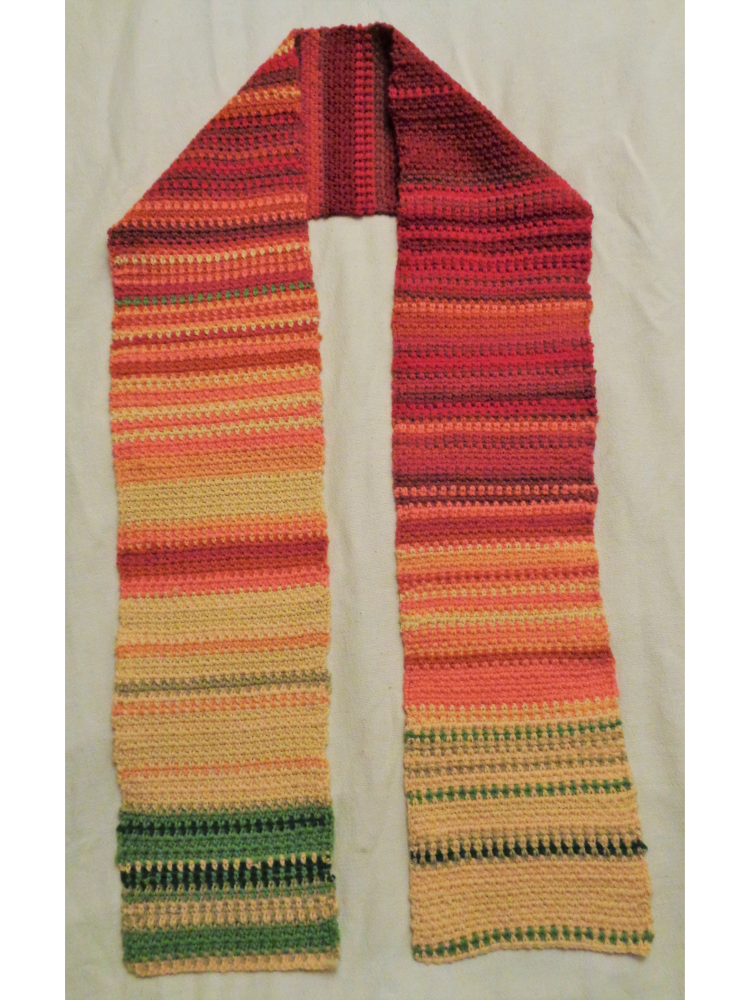 2005, crocheted by Lori Ann Pardau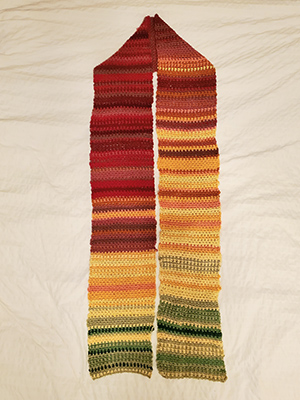 2008, crocheted by Roxy Rymland and Matthew Demer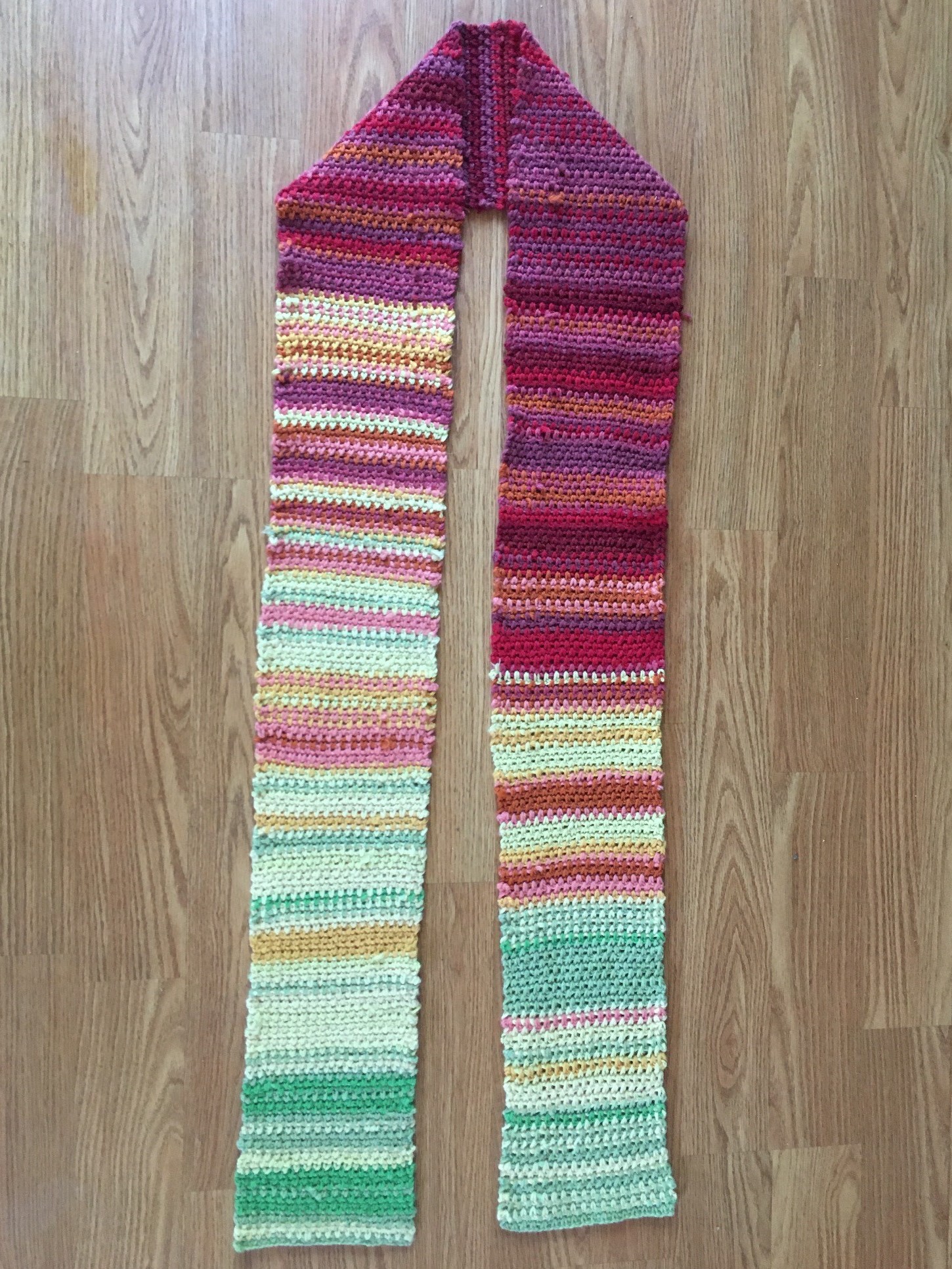 2010, crocheted by Kelli O Day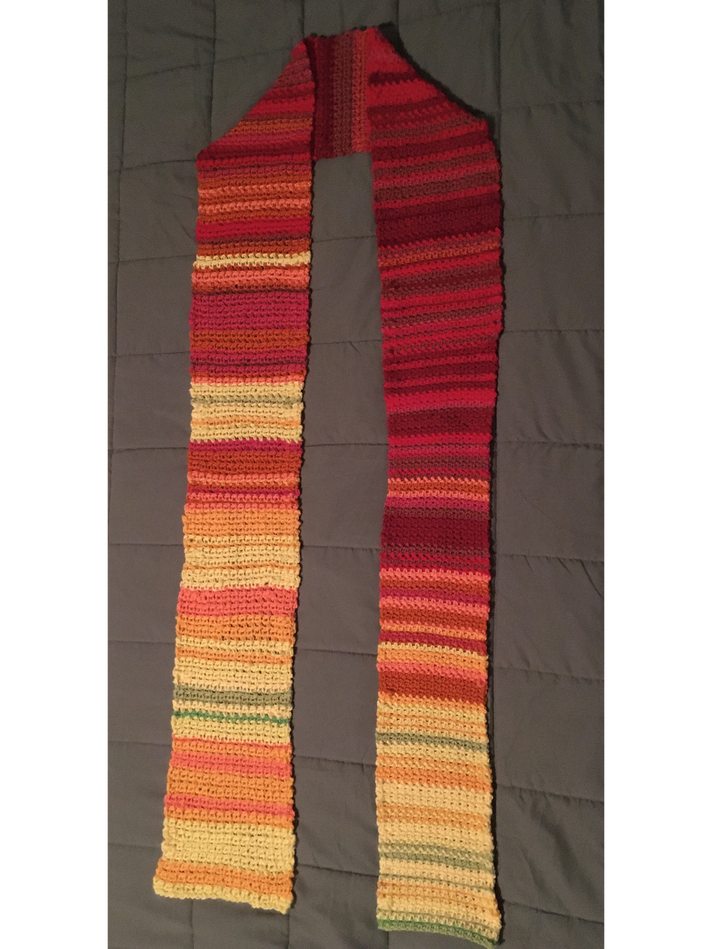 2014, crocheted by Emily Fucarino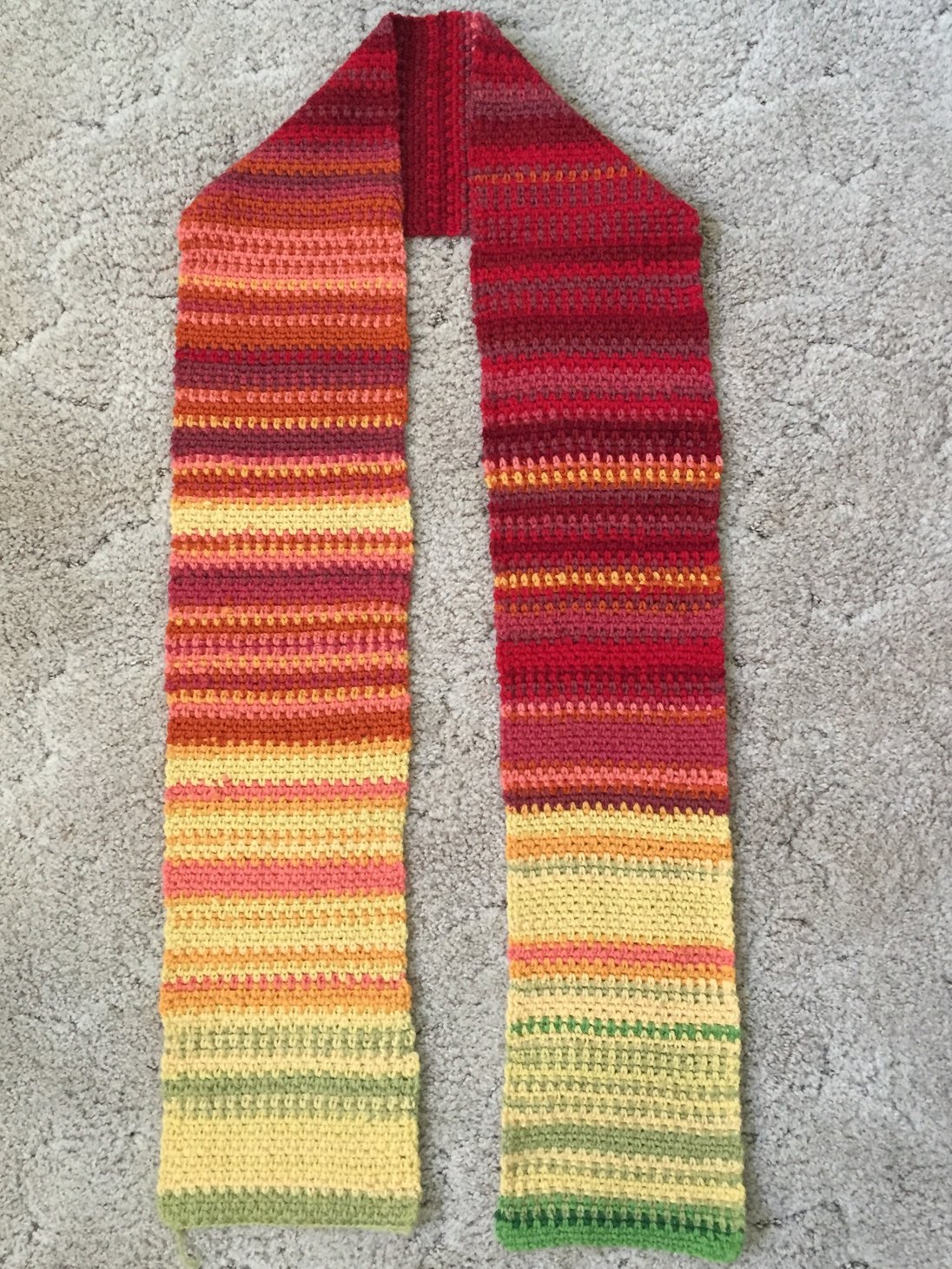 2015, crocheted by Yesenia Reynoso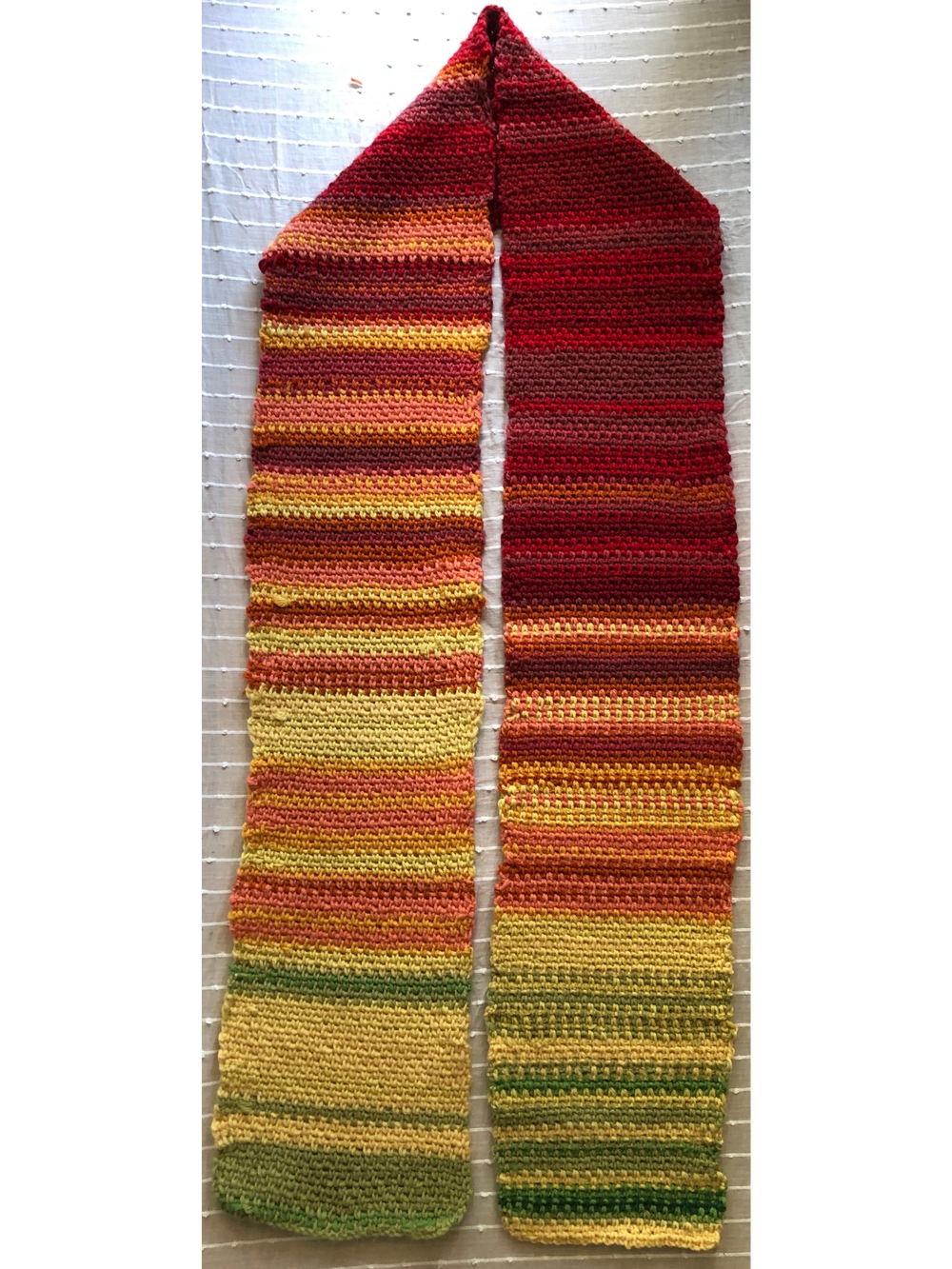 2016, crocheted by Nikki Grey Rutamu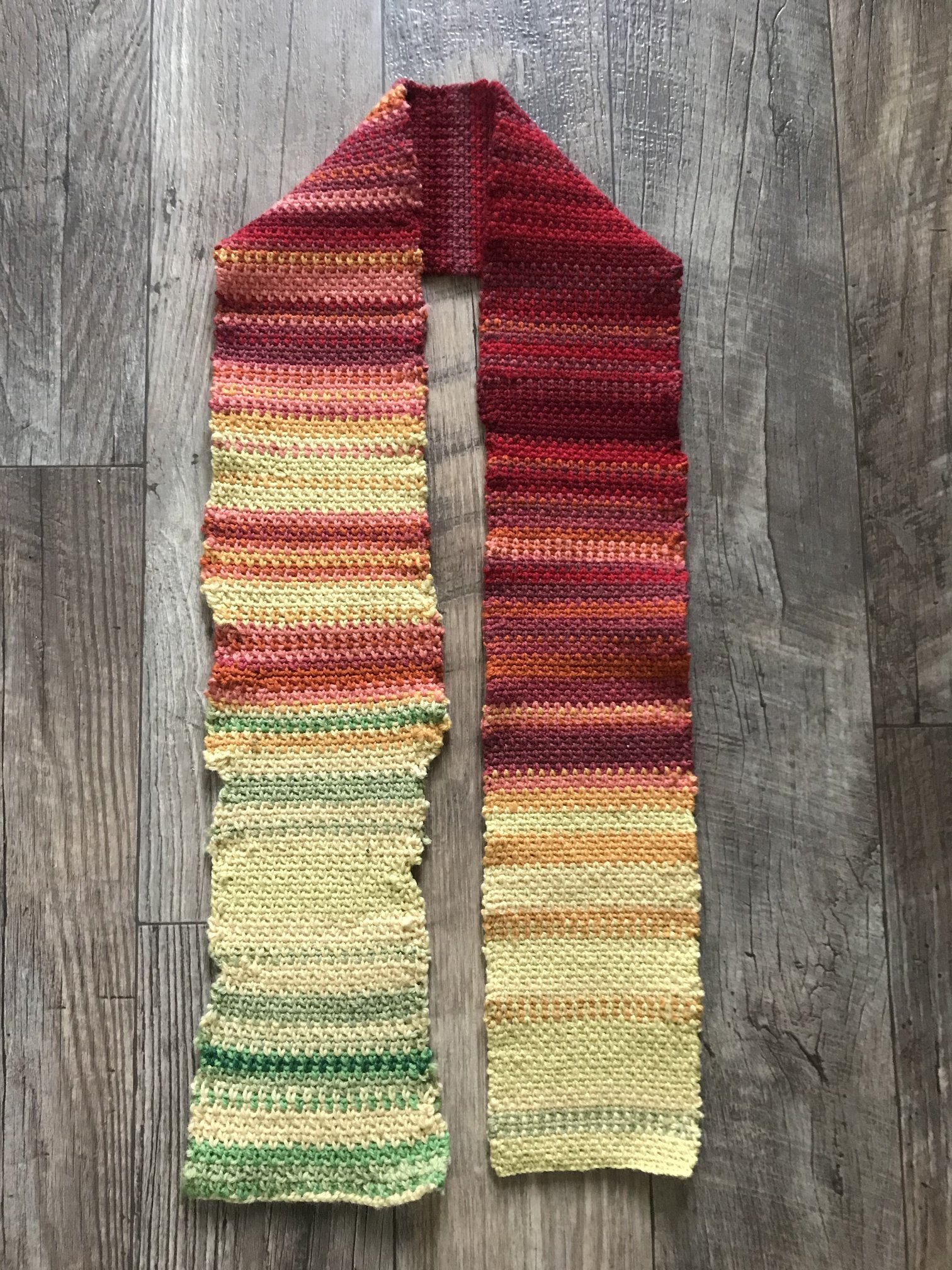 2017, crocheted by Jenna Quan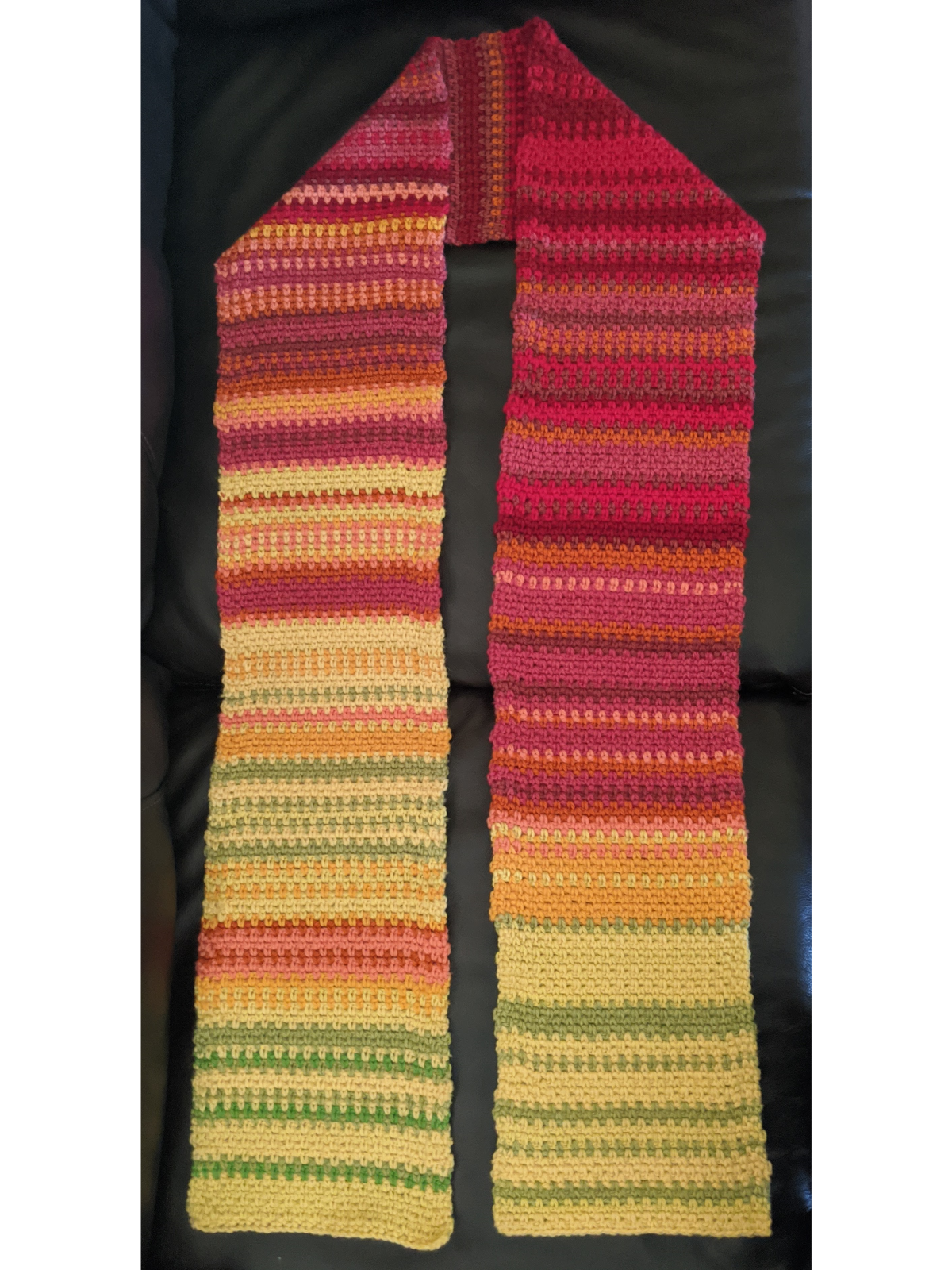 2018, crocheted by Alison Chen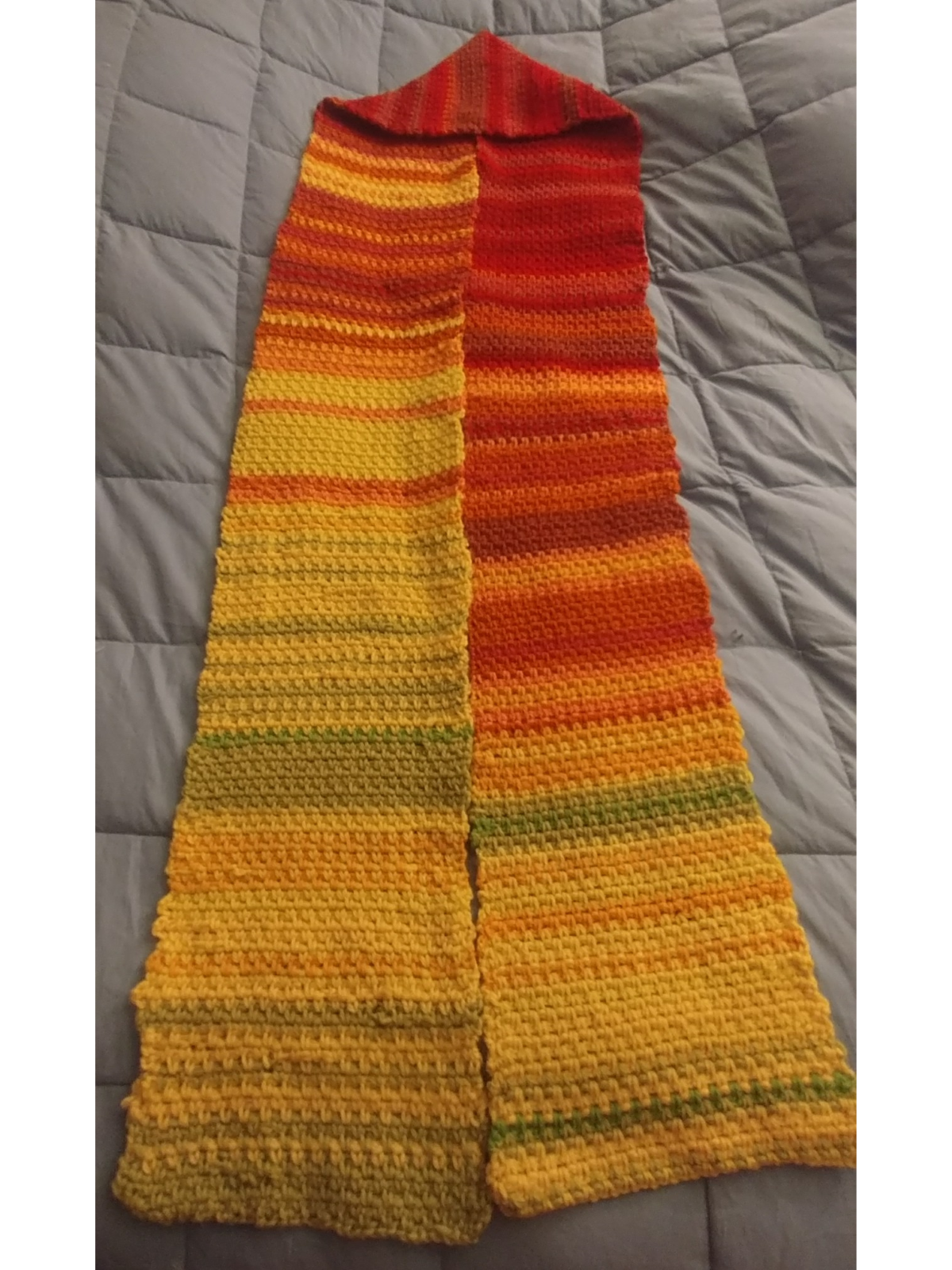 2019, crocheted by Jennifer Rutherford