Faculty members, student honored at 2023 UC Davis Sustainability Summit
Originally posted by UC Davis Health
(SACRAMENTO) Two UC Davis Health faculty members and a School of Medicine student were honored at the 5th annual UC Davis Sustainability Summit on June 2. Dr. Jessica Caldwell, Dr. Nina Schloemerkemper and Dr. Leyla Farshidpour earned Sustainability Champion Awards for their exceptional leadership in prioritizing sustainability in their work.
Caldwell is a postdoctoral scholar in the Department of Pharmacology at the UC Davis School of Medicine. In 2020, she co-founded the UC Davis Basic Science Sustainability Committee to help create greener, more sustainable labs. Many of the committee's innovations have been implemented in the School of Medicine.
Caldwell has implemented the use of recycling for lab plastics and biodegradable gloves. She has provided workshops and spearheads the Freezer Challenge, which saves one household worth of energy each day.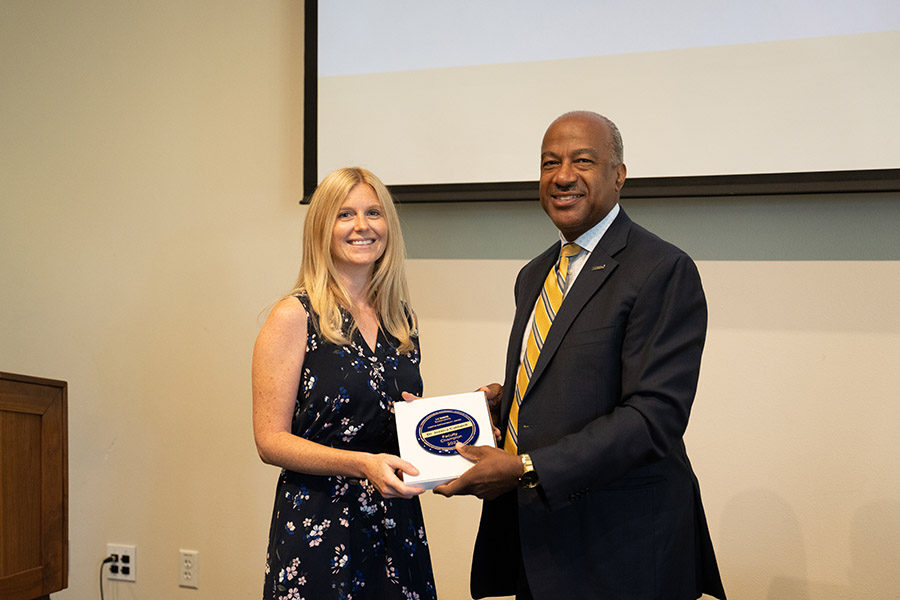 Schloemerkemper is the clinical director of obstetric anesthesia and leads the effort to minimize the consumption of nitrous oxide. Her work has led to a decommission of N20 pipes, a reduction in the amount of gas used per surgery, and the creation of a dashboard of information for the UC Office of the President.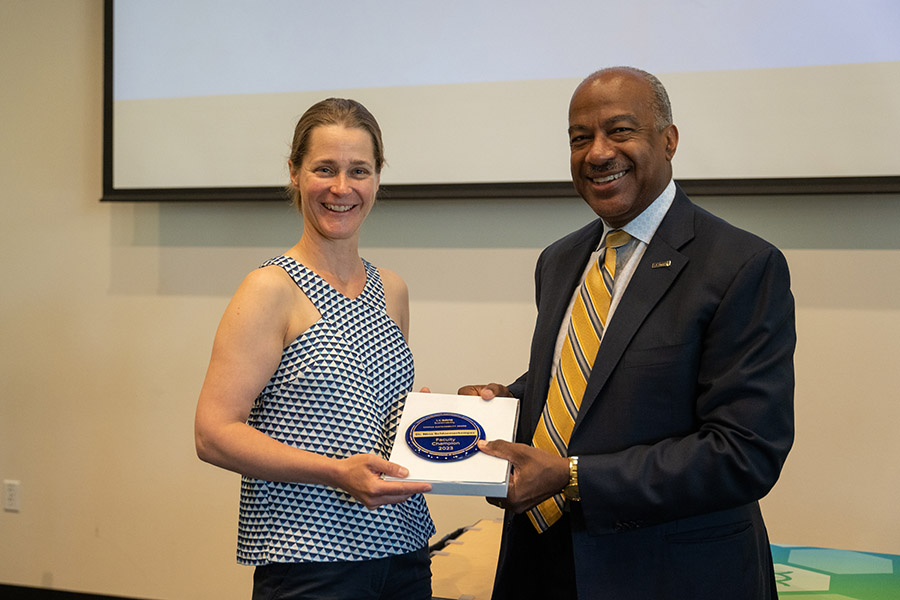 Farshidpour is a recent graduate of the UC Davis School of Medicine. She developed the first-ever, mandatory climate and health course for third-year medical students. She also founded Sustainability Through Environmentally Thoughtful Healthcare (STETH), a student interest group dedicated to raising awareness of the environmental impact of healthcare.
Farshidpour completed a quality improvement project to address ways to alleviate the environmental burden of unnecessary urine cultures and presented her findings at the NorCal Symposium on Climate and Health. Finally, she authored the inaugural Sustainability Strategic Plan for UC Davis Health, which charts the path for long-term environmental responsibility.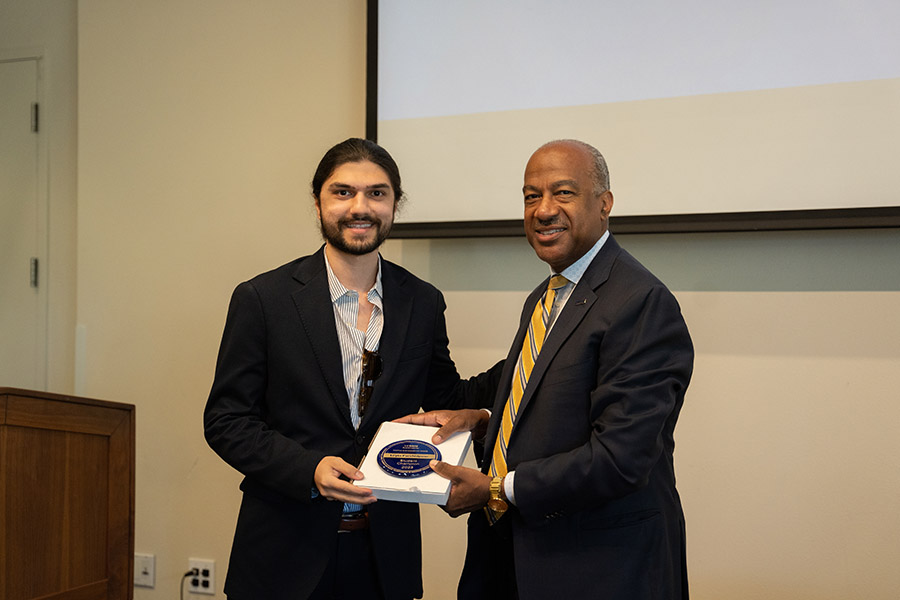 Leyla Farshidpour was out of the country during the summit, so Farshidpour's partner accepted the award from Chancellor May on her behalf.
Tags